Wednesday, August 30, 2023 / by Laura Miller Edwards Realty Group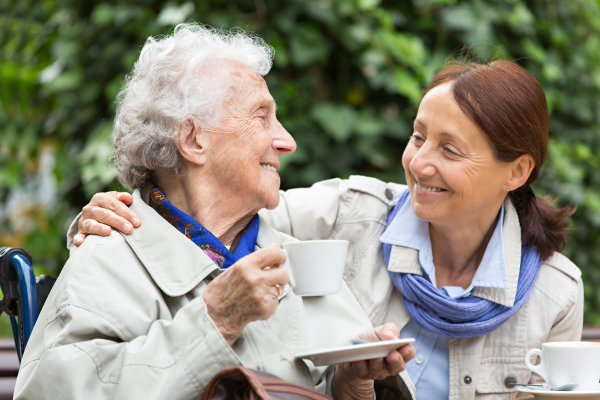 Caring for a senior with memory loss due to Alzheimer's or dementia is a journey that demands patience, empathy and adaptability. According to the U.S. Department of Health and Human Services:
"About seven in 10 adults over 65 will require long-term care at some point in their lives."
As a caregiver, the challenges of providing the best possible care for your loved one can feel daunting. If you find yourself contemplating selling your family member's home to meet their needs better, rest assured that this transition can bring about positive changes for both of you.


Making The Decision to Move
Memory loss in seniors can be emotionally overwhelming, leaving both the family member and the caregiver facing many challenges. Choosing to sell your loved one's home is undoubtedly one of the biggest decisions you'll make. Some factors include:

Emotional Attachment: The family home is more than just a physical space; it's a repository of memories, laughter, and shared moments. The thought of leaving a home filled with cherished memories can be heart-wrenching.
Navigating Uncertainty: The unpredictable nature of memory loss can make planning for the future challenging. This uncertainty may impact your decision-making process; however, ensuring a safe and supportive environment for your loved one's changing needs is paramount.
Family Dynamics: Balancing the needs and opinions of various family members can add an extra layer of complexity to your decision. You want what's best for your loved one while respecting everyone's input. Engaging in open conversations with family members can lead to a unified decision. Realizing that you're all working towards the best care for your loved one can strengthen your bonds and create a sense of unity.

Preparing to Sell
Estate planning is essential as you prepare to sell your loved one's home. Consult with an
"elder law"
attorney before your loved one's memory loss advances to be sure you have the correct and legally binding documents required. Examples could include:
Creating a will or living trust

Transferring assets

Preparing a power of attorney

Applying for guardianship

Then, you'll need to consider where your family member will live moving forward. It's unpleasant to think about losing one's independence or leaving a long-time home, but having meaningful conversations with parents about these topics is crucial. A University of Michigan National Poll on Healthy Aging conducted in 2022 asked a sample of seniors nationwide about their preferences regarding aging in place. This study found that 88% of 50-80-year-olds think it's important to remain in their homes for as long as they safely can.
Each family will have different priorities when selecting a new home, depending on the advanced nature of your loved one's prognosis. Options include:

If you have bought and sold a property before, you know the benefits of partnering with a Realtor(R) to smooth the process and help you avoid potential pitfalls. It would be best to consider working with a real estate professional who specializes in assisting seniors to relocate to new homes and 55+ communities.

Embracing Change
As you navigate the transition of selling a home to provide optimal care for your loved one, you'll experience various benefits. Memory care facilities or assisted living communities provide specialized care tailored to their needs. These environments offer a supportive and safe space for seniors. Depending on how much equity is in the home, selling can help alleviate the financial concerns that transitioning to a new living situation can create. By evaluating your options and understanding the costs associated with different living arrangements, you can make informed decisions that benefit your loved one's care. Moving can alleviate the stress that often accompanies caregiving. You'll be able to focus more on spending quality time together and creating meaningful moments with your loved one.

Bottom Line
As a caregiver, the journey you're on is both challenging and rewarding. Selling your loved one's home to provide the best possible care is rooted in your commitment to their well-being. As you embark on this transition, remember that you're not alone. With the proper support, you're crafting a chapter of your loved one's life characterized by comfort, care, and abundant love.
The information contained, and the opinions expressed, in this article are not intended to be construed as investment advice. The Laura Miller Edwards Realty Group does not guarantee or warrant the accuracy or completeness of the information or opinions contained herein. Nothing herein should be construed as investment advice. You should always conduct your own research and due diligence and obtain professional advice before making any investment decision. The Laura Miller Edwards Realty Group will not be liable for any loss or damage caused by your reliance on the information or opinions contained herein.
---